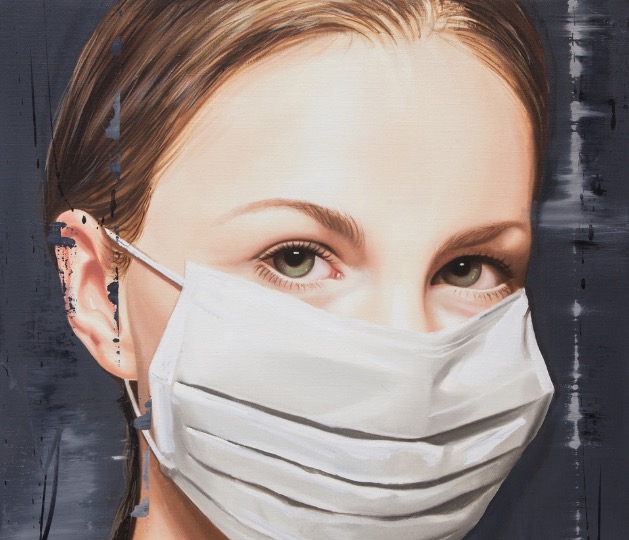 Heiner Meyer has won many awards during his career and has been granted various teaching assignments, i.e. at the HBK in Braunschweig. He is not only a painter with strong manual dexterity but also knows how to include hidden messages into his paintings, collages, prints and sculptures that will only reveal themselves to the very careful beholder. He does not just reproduce a more than well known trend in art but has managed to create is very own direction.
Today his works are represented by 20 galeries across the globe, he is shown on all major art fairs and many great collections include his works such as Tommy Hilfiger, Sean Ferrer Hepburn, Nicolas Zoulas, Sullivan & Cromwell, Museum Würth, Museum Ritter, Museum Oldenburg, JAB Anstoetz, VW/Piech, Escada, Sammlung Mang.
Heiner Meyer arranges topics he knows from years of everyday life in a way reminding of pop-art. He understands it as an expression of modern reality and confronts it with the glamour and sex-appeal of the modern day advertising world creating enigmatic narrative scenes. But especially his sculptural work (handbags, flacons and comic characters) is becoming a "Must Have" not only on the German market, but also on the Asian and the US market.
Tush & Chanel present - Heiner Meyer from Jan Brockmann on Vimeo.