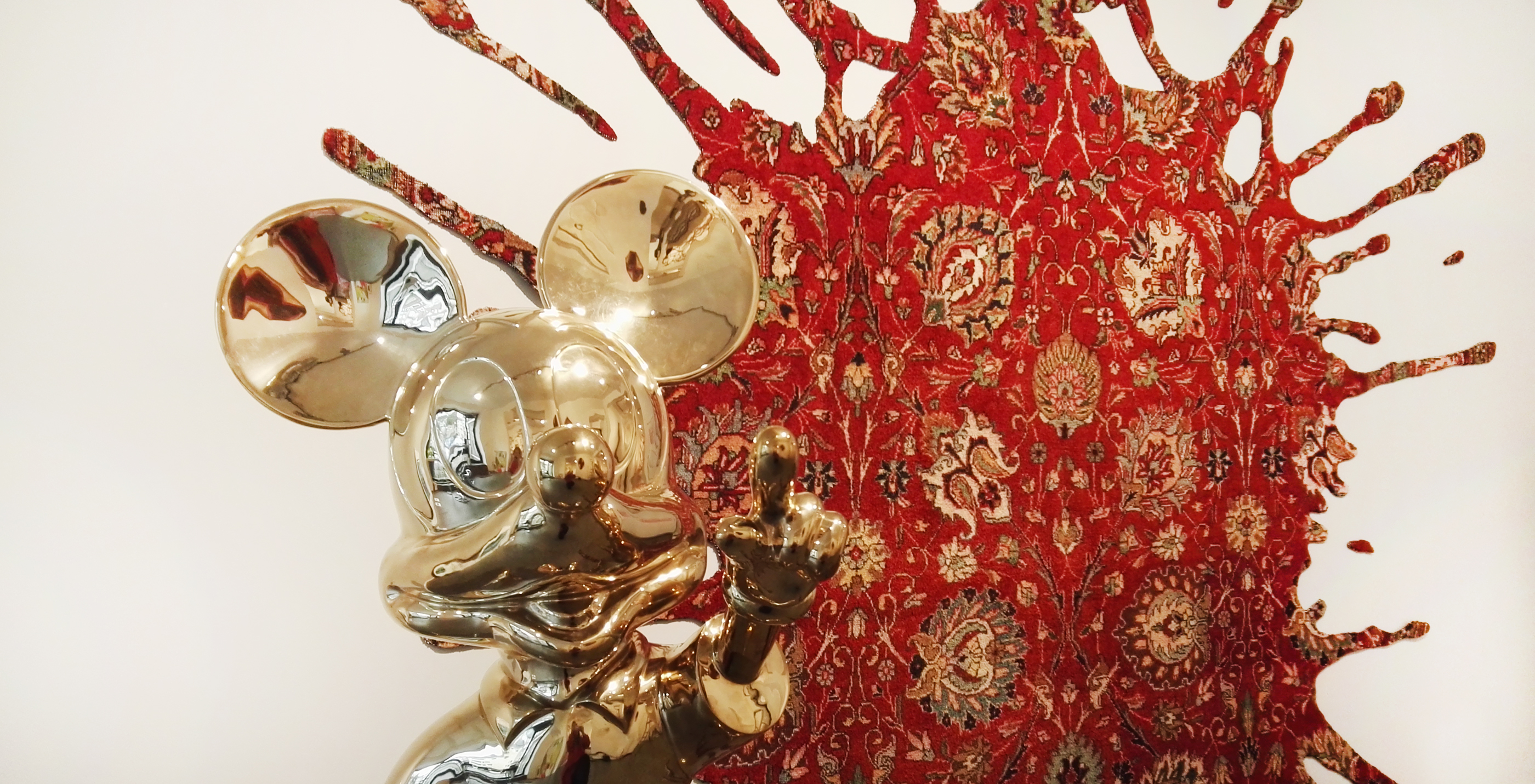 Art on paper Masterpieces und Solo Show mit Noémi Kiss - 2016
Standort: J4
ab 07. April 2016
When the renowned artist Daniel Spoerri saw works by Noémi Kiss in an architects' office, he immediately decided to include her works in the exhibition in his museum in Austria.
Noemi Kiss lives and works in Vienna and works with the materiality of things to collide the unbearable. By this she brings new meaning to the material: cement, acryl paint, fabric and carpets become a new object. Incredible spider-like patterns, that reveal to be in cement embedded carpet collages all the way to carpet installations that impress by roughing up and unexpected forms.
"Noémi Kiss plays with expectations and fabric. She creates obvious things no one has done before, since the pieces she uses have been stored in different drawers: solid and soft, pointed and blunt, rugged and delicate. Her work as an artist is based on the objectivity of the architect that meets reality straight on, but also the objectivity of the philosopher that creates his own reality out of the mess of things. Her works always create a happiness that converts into reflectiveness in the beholder, not the other way around. Her work always comes easy to her, that's why she does it – and nothing else.